WHICH CONTACT LENSES ARE THE BEST?
Updated: Dec 1, 2020
Contact lenses stored in solution and case
You may be completely new to wearing contacts or you may be like many of my patients who've worn them for years.
In any case, you might be wondering which contacts are the best?
The answer of course is... it depends!
In this post, I'll try and cover as much as possible about which types of lenses will work best for certain patients. This isn't meant to be specific medical or visual advice but it can help you understand the differences between certain lenses when your eye doctor decides it's time for a change or fits you in lenses for the first time this year.


PEDIATRIC PATIENTS UNDER 18 MAY WANT TO WEAR DAILY DISPOSABLE CONTACT LENSES
Daily disposable lenses are contacts that you wear for single use only. Most manufacturers make single use contacts in most every prescription, shape and size. The pros to single use lenses include:
No disinfecting solution required (generally hassle free).

Lower overall risk of infection from contacts

Lower incidence of abuse/wearing too long
PATIENTS WHO HAVE HAD A HISTORY OF DRY EYE OR CONJUNCTIVITIS MAY WANT TO WEAR DAILY DISPOSABLES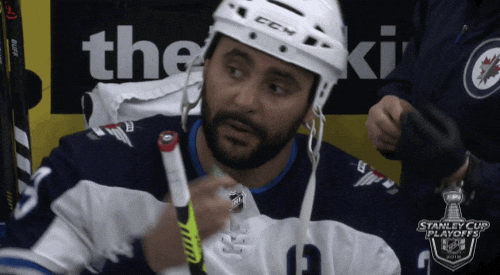 If you wear monthly or two week disposable contacts, you might notice that they're not as comfortable 2, 3, or 4 weeks after you started wearing them. This could be due to proteins or lipid build up on the lenses or maybe allergic conjunctivitis (eye allergies) / dry eye which can cause discomfort. If previous efforts like artificial tears and re-wetting eye drops have been attempted with little success, consider daily disposable contacts.




PATIENTS WITH PRESBYOPIA (OVER 45 YEARS OLD) MAY WANT TO WEAR MULTIFOCAL / BIFOCAL CONTACT LENSES


Around the age of 40 to 45 the natural lens in the eye hardens and you may begin to notice you can't see as well to read anymore. This is a change everyone goes through, called Presbyopia. In this case, you may benefit from bifocal contacts, otherwise known as "multifocal contact lenses". We carry brands such as Bausch & Lomb, Acuvue, Cooper Vision & more.


PATIENTS WHO ONLY WANT TO WEAR CONTACTS FOR A NIGHT OUT OR AN OCCASIONAL SPORTS MAY WANT TO WEAR DAILY DISPOSABLE CONTACTS


When you wear monthly contacts, you should still discard them after 30 days even if you wear them just a few times. Because of this, you may not feel you are getting a good value. Consider switching to daily disposable contacts, buy a pack of 30 or 90 for each eye and depending on how often you wear them, that might last you the whole year, or until your contact lens prescription expires.


PATIENTS WHO WANT TO SLEEP WITH THEIR LENSES WILL HAVE TO WEAR EITHER A MONTHLY OR A TWO WEEK DISPOSABLE LENS


The only lenses that the FDA has approved for "extended wear" (i.e. okay to keep lenses in during sleep) are monthly lenses, two week disposables (some longer wearing schedules) and orthokeratology treatment lenses.


PATIENTS WITH ASTIGMATISM MAY NEED A TORIC LENS


A toric lens is designed to correct for astigmatism. It is measured on a 360 degree circle and will have a specific axis to it. If you already wear toric contacts, you might notice that if the lens rotated in the eye, you'll vision will blur. However, once the lens rotates to the correct axis, it will generally stay put, providing consistent vision. If your vision fluctuates every time you blink or move your eye around, then the contact lens may need a different base curve, diameter or simply a new brand.


INFANTS AND TODDLERS WHO WEAR CONTACT LENSES NEED B&L SILSOFT LENSES


Babies and toddlers can wear contact lenses too.
If you have an baby or toddler who needs contact lenses because they are aphakic (natural lens removed), or cannot wear glasses for some reason, then it will be important to find a pediatric optometrist trained to fit contact lenses on infants. We fit the Bausch & Lomb Silsoft lenses on our little ones who need contact lens correction.






PATIENTS WITH STEEP CORNEAS NEED A CERTAIN BASE CURVE
Base curve refers to how steep the curve is on the lens. Many people think that their lenses are one size fits all, but actually they are not. This is another reason why its good to have an Optometrist experienced in "hard to fit" contacts. At our eye clinic in Bellingham, WA, we take certain measurements, find out how steep your corneal curve is, and decide on a contact lens from there.


PATIENTS WITH LARGE HANDS OR WHO HAVE A TENDENCY TO RIP / TEAR THEIR LENSES MAY WANT A "HIGH MODULUS" LENS


A contact lens with a high modulus means that it's a bit firmer, less flexible, and sometimes thicker than a lens with "low modulus". This factor varies by brand and lens. Ask our Optometrist, Dr. Peter Charron about higher modulus lenses if yours keep ripping or tearing in your hand when inserting or removing them from the case or the eyes.


PATIENTS MAINLY CONCERNED ABOUT PRICE MAY WANT TO STICK WITH MONTHLY LENSES
The reason monthly or two week disposable contact lenses are the cheapest is mainly because you are not buying the high quantities. For a year's supply, you will only have to purchase two packs of six or one pack of twelve for each eye.
To get receive high quality eye care and ensure your contact lenses are right for you, call Northwest Vision Development Center and schedule an eye exam and a contact lens fitting.